This is the eighth and final topic in a series on Gitcoin's evolving brand. Our visual brand identity is evolving as part of a larger reflection of our transition from an Impact DAO to a Protocol DAO, which we're announcing at ETHDenver.
Decentralized design is a living, breathing public good.
Sharing our visual brand design progress publicly is a milestone in translating the work from figma files to our community. The purpose of this post is to illuminate the meaning of our team's work, inspire your own, and spark questions. This post is opening a channel for our design team to connect with you, our community and peers.
Process
As a values-led design team, we've been working to mindfully create concepts and ideas that are meaningful. This work is rooted in our Brand Values, and evolved in parallel with the brand strategy. For a refresh on the preceding work, watch our December Community Call and follow along with our presentation.
Outcome
Our design team has been producing visual assets and ideas to support the brand strategy that many of you contributed to in efforts led by Alexa Lombardo. The design work being shared today is one part of a brand evolution process. The work is designed to shine a light on the larger function of Gitcoin, as well as reflect light on you as a contributor or community member.
---
Design posts in this series:
Goals
In less than three months, from consensus on a brand refresh to today, our brand is brand new! Our brand guide is now available as a public good to anyone with the link. Our peers in web3 spaces are taking note, and lichenpunk is being appreciated by artists and devs alike.
Any artist, creative, designer, or inspired person can take our Visual Language document and begin making something new. A permissionless intention and structure was woven into these pages to encourage expression on behalf of the DAO.
This document is not the end of the brand work – it's the beginning.
Decentralized design in the dao is a goal we're working toward. In the near future, we're planning time retool Bounties in a way that's clear and considerate of all parties. Inspired by our past coordination with communally sourced art, we're specifically considering ways we can work with NFT artists for mutual benefit. If you want to be a thought partner with us on this, please let me know.
Our immediate focus is steady on the visual design side of the mountain. Phase II of the brand work includes developing identities, icons, illustrations, and product styles for all of our protocols and sub-brands, most notably Allo and Passport. This phase began last week, the day we launched the brand guide

.
Protocol and product visuals are our central point of focus as a visual design team for S17, alongside key projects like the Gitcoin website. As the grants program shifts during S17, design is aligned with being a responsive partner for creative outputs. There are so many touchpoints that our brand moves through, each with a tone of voice that is considered.
The brand we're launching now is designed to continue evolving with us through the seasons. A brand is not a fixed point on a map. It's designed to change, as we change. Decentralized design guides change like the seasons of earth. They're set in motion, like planetary bodies.
As designers lend their unique blend of voices and skills to the brand, whether that be through color, texture, photography, or motion design, the visual nature of Gitcoin's expression will evolve. A unique example of this is our budding partnership with Metalabel - two brands with one common goal, creating a custom piece of collectable art, with proceeds benefitting the community.
For the foreseeable future, a centralized design team is essential for making all of this work possible. Our designers are reliable, focused, aligned with our mission, open to learning, trustworthy and incredibly skilled.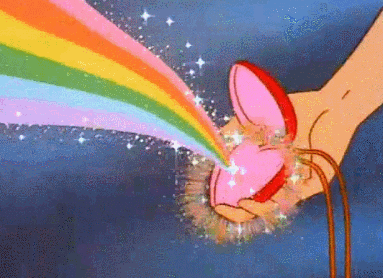 Decentralized Creative Leadership
Our design system, and design team by nature, work in a hybrid model between decentralized and centralized. In any workstream, there are people who make decisions by necessity in a leadership capacity. As the creative director, my decision rights extend to any touchpoint for design or artistic output: videos, banners, websites, anything.
In a broad sense, our design team is co-led by peers. All ideas are welcome. Concepts are shared freely. I create design briefs or prompt requests based on what the DAO needs, or by requests for design support across workstreams. Designers are free to respond to the needs in their own time, in their own way, in the expressions of design that feel right to them. We share a language for getting things done. We dialogue about the best approach and reach consensus about choices, whether they be color or style. We work in public where team members from our team or across the DAO weigh in with their thoughts and opinions about the work.
Creative roles in a dao are like volunteering in a community garden.
People assume responsibilities based on skills, desire, and availability. We sign up for gardening shifts, sharing tools and tips for technique. Together we survey the landscape, prune the plants, decide which varieties will be planted next year, and tend the soil in anticipation of that.
My role as a creative director is to curate ideas, not gatekeep them. If a brand is a garden, then my work is to create necessary structure and favorable conditions for plants. In a shared garden, the brand guide would become about whether seeds prefer direct planting vs pre-planting, which trees prefer shade, which flowers need the most light to thrive, and what type of moss to place nearby so they permeate through the seasons.
As designers, we're motivated by process as a guided approach toward results. Constructing healthy guardrails is a mechanism for how to arrive at solutions. The design team is encouraged to stay curious and open, to learn by making. A spirit of openness is reflected in our design work.
Decentralized creative leadership in a hybrid model is about creating an organic, flexible structure for the logical discipline of design. I metabolize the work happening around me: on protocols, on product design, in grants rounds, in neighboring ecosystems, in marketing channels, with our developing product strategies, with frameworks, in operations, in artist communities, in plurality research, in past Gitcoin projects, in Ethereum's Infinite Garden, and beyond.
Creative directors in design communities till the soil until plants can grow, measuring acidity and adding nutrition, adding the right amount of water, designing structure to support plant growth, and making informed choices for all these actions that will yield the best results.
New designers bring ideas from their mind gardens.
And we create a new moment together.
A world of decentralized design is a world of possibility.
---
Thank you
In case you missed it, here is a link to the brand guide.
Please share your voice in the comments!