i recently set out trying to visualize the topology of gitcoin.
my goal with this cartography project was to map out the the flow of capital/tokens / flow of value at gitcoin, and the points of accountability that govern them. the hope is that having a visual helps with understanding of how gitcoin functions as a political economy.
given conways law(a principal that states that the communication structure of organizations influences the systems they design) i felt this might be an important piece of information for those trying to understand/navigate gitcoin.
here is what i came up with: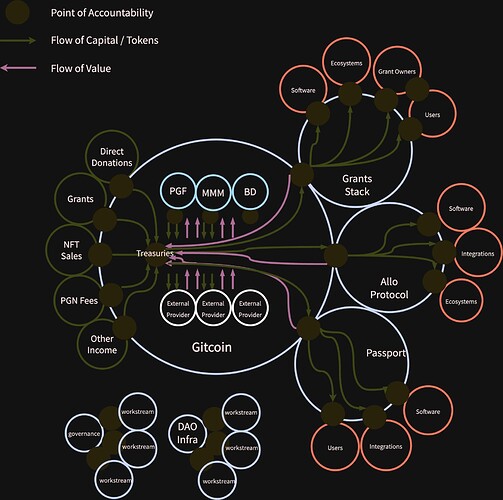 feedback welcome.
(thanks to @M0nkeyFl0wer , @Sov , @CoachJonathan @Jeremy for their feedback so far)