A big thank you to @Sov @azeem and @connor as well as everyone else on the Grants Program Team for your help on this proposal for discussion.
TLDR
We are proposing we set the matching funds for the Program Rounds in GG19 as follows: $200,000 for the Web3 OSS round, $200,000 for the Web3 Community and Education round $200,000 for the Core Ethereum Infrastructure round. This will be offset by funds raised before payouts are complete.

After our post-round review is completed, we will post the round results here on the gov forum as we have done in the past. We will allow the community one week of discussion and feedback before payouts are made.

Fundraising efforts are underway and we are inviting the community to get involved in helping to support program rounds.

Funds from DAOs, individuals or other organizations can be sent directly to these ENS addresses: GitcoinOSS.eth, GitcoinCommunity.eth, GitcoinETHInfra.eth
Issues for Discussion:
Given the ongoing bear market conditions it's important that we ensure funds are available for builders in the space to build for the long term. Fundraising continues to be a challenge in this market. We do still have some core funders who continue to help and we are actively pursuing new opportunities but this process can be slow.
We are requesting these funds in advance of the round to speed up the process of releasing matching funds at the end of the rounds as well as to increase transparency. Please note, this means we will not plan to have a formal snapshot vote to ratify the results after the round concludes. We will continue to update this thread as funds are raised by the Grants Program Team as well as by community members.
We are exploring ways to decentralize our fundraising efforts. This feels like a good fit given the shift towards progressive decentralization and modularization within Gitcoin.
We will post updates as this process progresses
Current status of matching funds pool:
Gitcoin currently has approximately the equivalent of 8917 ETH or $16,000,000 (current market value) made up of a mix of tokens in our public good matching funds remaining in the multisig at Gitcoin.eth.
You can see the details for yourself here:
https://etherscan.io/address/0xde21F729137C5Af1b01d73aF1dC21eFfa2B8a0d6

https://app.zerion.io/0xde21f729137c5af1b01d73af1dc21effa2b8a0d6/overview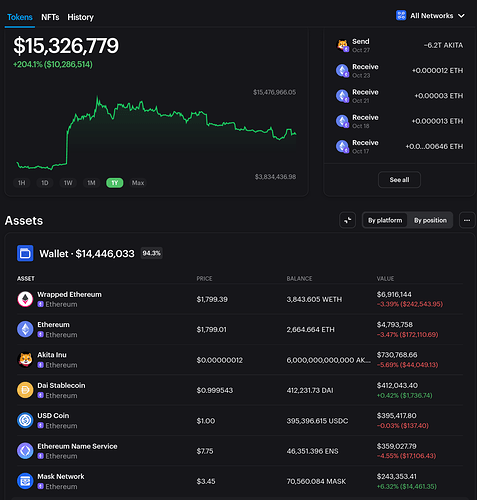 Note: this snapshot does not include funds held in FIAT or on other networks.
Hypothetically If we allocated 1 million dollars worth of these funds to each round without any additional funds added to the pool (and no price changes) this would last us for 16 more quarterly rounds (4 years). Throughout most of the history of our Grants rounds Gitcoin tended to raise more than was required for matching funds so we typically increased (rather than drew from) the matching multisig. The growth compounded from rising prices, and various one off raises and donations like MoonShotBots, The Greatest Larp, Akita, and more. In recent rounds raising matching pool funds has proven more difficult, given the bear market conditions and trend towards more rounds with larger pools.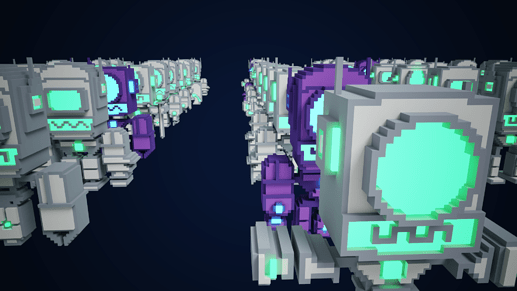 How Can The Community Get Involved?
In the interest of building in public and generating network effects we are inviting the community to play an active role in helping to raise funds for our quarterly grants rounds. We have set up separate multisigs with their own .eth address so its easy for you or your DAO to contribute directly to the matching pools and extend the runway.
web3 Open Source Software - GitcoinOSS.eth
web3 Community - GitcoinCommunity.eth
Core Ethereum Infrastructure - GitcoinEthInfra.eth
If you would like to collaborate on ideas or proposals for partnership we would welcome the opportunity. Feel free to comment below or reach out to us on Telegram.
Also please check out the overall GG19 Outline and Plan and drop us a line with any ideas or suggestions.
Proposal for Pre Vote on Funds
Thanks again for your careful consideration of this proposal and for your participation in DAO governance and decentralized decision making.
To Vote Please Select from the following:
Yes, pre approved the matching fund amounts from the multisig for GG19 at $600,000 total
No, approve the matching amounts with ratified results at the end of the round as we have in the past
Revisit the amounts allocated to be more or less than requested
Abstain
Please comment on the options presented. We will use this as a temperature check before bringing this same question for a formal snapshot vote.
Cheers and best of luck in GG19 everyone!
WAGMI