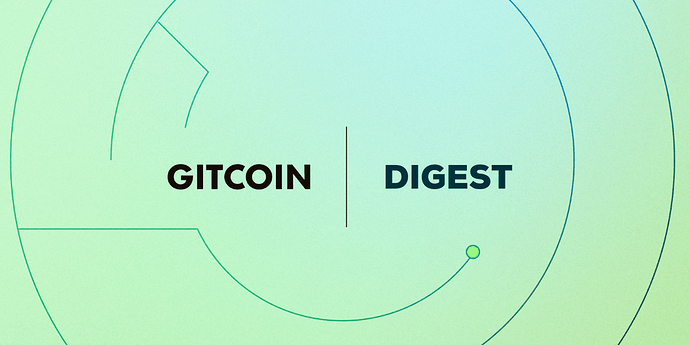 Housekeeping:

Async updates are due next week

Please update the weekly slides

@rena & @quaylawn are watching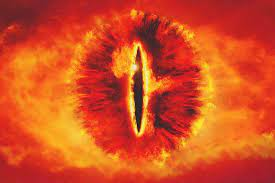 Learn how to stay safe with @BoringSecDAO and join our Security Class on Tues Sept 19th, organized by Umar Khan. In this session you will learn about Wallets and Seed Phrase security; Operational Security and Risk mitigation; Common Scams and how to avoid them

Add the meeting info below to your calendar if haven't received an invite:

Get the full lowdown on what August held for Gitcoin by checking out this gov post
GG18:
GG18 Round Applications Success: Together, we made onchain history:

$679,131 Donated
328,627 Total Donations
47,499 Unique Donors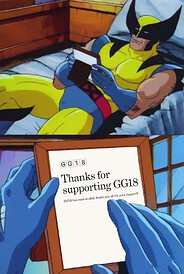 Funded by Gitcoin? Checkout the gorgeous badge available to successful grantees here

Applied for Gitcoin Grants 18? Claim your exclusive CharmVerse space and enjoy a 1-year FREE subscription.
Hot Topics (Ecosystem Headlines):
Homegrown Grants Stack smashes records and breaks ground, making cross-chain donations a breeze!
Congrats to the Grants Stack team for a stellar performance – GG18 was the largest round to date, the inaugural Citizens Round broke records, and PGN accrued over $500K in TVL making it among the top 25 L2s. SO proud and SO grateful
Gitcoin's funding frenzy forecasted to flourish on multiple fronts, marquee partnerships pending.
Thanks to the PGF team, business development is going positively with interest from AVA Labs and Base. Grants Stack and Passport are also being eyed up by some impressive and recognisable web3 brands
Return of the ReFi King
@Owocki is rejoining Gitcoin ranks. We are glad to have him back
Weekly Workstream Update
No video available this week, the livestream erroneously wasn't captured

Allo
V2 documentation (WIP) is available here

Major Season 19 Initiatives: 1) V2 audit and mainnet deployment. 2) App integrations / integration tools to help builders on Allo. 3) Bootstrap the profile registry with cGrants data so that products can tap into an initial trust and verification layer.
Product Roadmap Updates – we are ahead of schedule

hot in pursuit of 3 types of partnerships:
Funder partners for continued growth
Core product integrations with the likes of BuidlBox and Impact Stream
Complementary product integrations

This information is for internal use only! Thank you.
Other updates
Developer Lead Gen Form – Introduced a developer lead generation form, fostering collaboration and contribution.
Strategy Library – Introduced a comprehensive strategy library encompassing both "Production-ready" and "Proof of Concept" strategies, fostering modular innovation.
Marketing – Allo brand book plus exported new assets can be found here and the refreshed slides have also been shipped.
GS v2 Migration Support – Actively aiding the migration of the Grants Stack to Allo v2, ensuring a smooth transition.
Grants Stack
Release Notes are here

Fantom Wallet Integration – In light of a recent hack and to avoid deterring users, only valueless GTC vote tokens will be used during testing phases.

Direct Grants Integration – Still in research mode, however, the team is exploring how to bring less crypto-native communities into the Gitcoin ecosystem. The plan is to enable the Gitcoin Grants Program and PGN engage with more 'normie' philanthropic communities.

Notable L2 Integrations – Deploying GS to Arbitrum, with potential integrations upcoming for Polygon, Era, and Gnosis. Please keep this confidential for PR purposes

Other Updates – Updated Grants Stack One Pager & GeoWeb Case Study Brief in progress
Passport
Checkout the new brand identity here

Onchain Passport – Gitcoin Passport holders can now move their Passports onchain. This means that your reputation built with @GitcoinPassport will now be able to be read natively via smart contracts in the Ethereum Ecosystem, enabling you to access high quality, trustworthy onchain opportunities over time.

New Branding – Redesign of the Passport branding and dashboard for improved usability and visual clarity, ensuring alignment with the mission and vision while presenting a compelling identity.

Historical Scores Planning – Strategically planning to capture historical scores for analysis, offering insights into Passport usage patterns over time.

ComposeDB Upgrade Planning – Planning an upgrade to ComposeDB to optimize performance and provide a robust foundation for future Passport developments.
MMM
Gitcoin Twitter/X List – Drop your name in this Notion table if you'd like to be added to a Twitter list so it's easy to find and follow you and other Gitcoiners

Brand Book Updates – Allo & Grants Stack, Passport brand books complete

Under Construction – @Gerrit is assembling a team to audit or analytics and needs buy-in from Product & Website owners to drive this forward. Meanwhile, @mathilda is crafting a checklist to drive future partnership announcements.
GitcoinDAO Governance Overview:
Snapshot polls GTC Stewards. Tally performs on-chain actions.
Proposals that have on-chain steps, such as budget requests, are approved on Snapshot before moving on to Tally.
Active Proposals:
@garm proposes Gitcoin to diversify a 10% of its concentrated stablecoin holdings into Glo Dollar, a US-regulated stablecoin supporting basic income for ending extreme poverty, to enhance financial resilience, social impact, and promote a healthier crypto ecosystem.

@rohit requests feedback on his working prototype for Grantee Discovery Using LLM-Enabled Conversations. The prototype allows users to ask questions, propose work descriptions, and seek assistance for GG participation. The tool is designed to maintain fairness, avoid biases, and not manipulate users' grantee preferences by focusing on enhancing interactions, memory capabilities, guiding users to reliable sources, and capturing feedback.
Marquee event attendance
ETH Warsaw – ongoing
Permissionless – Sept 11-13
Token 2049 SG (Sept 13-14) + Schelling Point SG (Sept 11)
Berlin Blockchain Week (Sept 8-17)

Funding the Commons (Sept 8-9) + ETH Berlin (Sept 15)

DevConnect Istanbul - Nov 13-19
FTC Taipei - December
Gitcoin Community Call – foregone the week following GG18's conclusion (w/c Aug 28th). Weekly discussions due to recommence on w/c Sept 4th, taking place every Wednesday @ 12 pm ET. Catch up on recordings of recent conversations here:
New to Gitcoin?
Explore the future of Gitcoin at our new website, and check out Gitcoin Community Hub for key resources and events. Thanks for reading!
PS: Click here to subscribe to the DAO Digest