Digest #48: How Do We Make Gitcoin a Sustainable DAO?
---
Hi–if you are reading this, we want to know more about you! Please take a couple minutes to fill out this survey, to help us improve the Gitcoin Digest. P.S. No airdrops will be given for completing this survey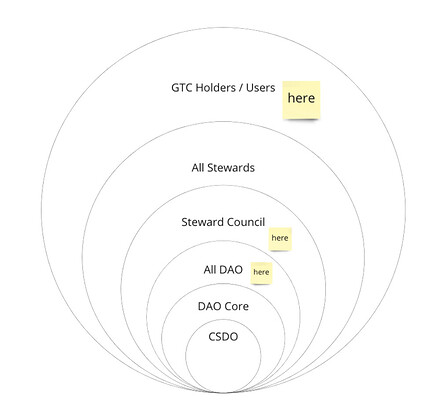 How Do We Create Sustainable Revenue Streams to Fund the DAO?
This week, we explored the question "How does a DAO become sustainable?" in our Gitcoin Community Call on Wednesday. More specifically, we asked, "How does Gitcoin become sustainable?".
One of the main questions during the call was, 'should we design grants protocols to take a small fee on every grants donation?' One community member noted that "Gofundme charges 2.9% +$0.30 on every donation".
Others on the call raised concerns that the grants protocol was more likely to be forked if we charged a transaction fee. Ben West offered his perspective that, "I think the forking risk is lower than we might think. Most of our partners don't have the staff time and expertise to run their own rounds and will want/need our support".
During the call, we jammed in a Miro board to crowdsource potential answers to these questions here.
This is a topic that we will continue to discuss in the coming year! Check the #dao-citizens channel for the recording of the call.
In This Issue of the Digest
---
DAO News
This week's DAO news from the Gitcoin community
---
This Week's Content
---
Top Posts From the Gov. Forum
These are the top posts from this week in the Gitcoin Governance forum. See the latest here.
---
Upcoming Community Events
Weekly online and IRL events in the Gitcoin community.
For up-to-the-minute updates on Gitcoin events, check out our Events Calendar!
---
Opportunities for Builders
---
---
Sign up here to get the Gitcoin Digest in your inbox.
Tell us how we can improve the Digest here!

---