Digest #47: Unicef Round Final Results

Happy Holidays!

---
Hi–if you are reading this, we want to know more about you! Please take a couple minutes to fill out this survey, so that we can continue to improve the Gitcoin Digest

---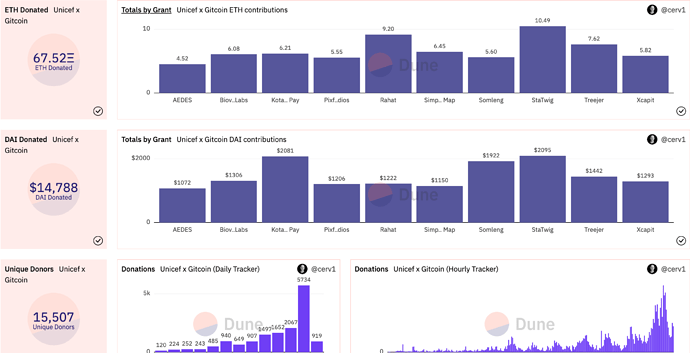 The Final Results Are In!
The Unicef Alpha Round ended yesterday, with a grand total of ~$97k in donations, from 15,507 unique donors. Thank you to all who donated, as well as those who promoted the round, and those at Gitcoin who worked to make this grants round a reality!
See the final results here.
P.S. We are aware of an issue with the grants protocol in which the Unicef Round ended some hours earlier than expected. This is the first of five Alpha Test rounds, and we appreciate your understanding.
---
In This Issue of the Digest
This week's Digest is a bit shorter than usual, as we head into the Winter holidays. There will be no Digest next week, but we will continue shipping in the new year!
---
DAO News
---
Upcoming Community Events
That's a wrap on events for 2022. See you in the new year!
For up-to-the-minute updates on Gitcoin events, check out our Events Calendar!
---
Opportunities for Builders
---
---
Sign up here to get the Gitcoin Digest in your inbox.
Tell us how we can improve the Digest here!

---