TLDR
In last week's Gitcoin Community Call, we shared a holistic update on the brand work to date. Be sure to watch it here as it will help bring you up to speed if you haven't yet read the other gov posts.
The presentation from this session can also be found here.
Why we're here:
As Gitcoin continues to evolve, we're taking the opportunity to examine our brand (across different expressions (from visual to verbal to experiential).
We're looking for feedback from the community on the work being done across workstreams and led by MMM
So far, there have been two other posts in this series:

An explanation of key definitions like Brand and Brand Strategy then walks through the foundational work leading up to the synthesis of the Brand Strategy, which can be found here.
A post soliciting feedback on Brand Vision, Brand Mission and Brand Values, which can be found here.
This post aims to gather feedback on our working list of Brand Personality Guardrails and Brand Voice and Tone
Specifically, we'd love feedback on:
List of Personality Traits as a whole: does this feel comprehensive? Are you generally aligned?
Each particular Personality Trait: are you conceptually aligned? does it feel right? What word(s) might feel better?
Elements of our Brand Voice: are you conceptually aligned? does it feel right? What word(s) might feel better? What could make it even stronger and more ownable?
The role of Brand Tone: where do you think we have room to adjust our tone? Where and how should we lean into specific aspects of our voice?
And, if you have time, take a look at the new Content Style Guide and feel free to leave comments throughout
Anything else?
Most of the items linked here can be found on the MMM Brand Hub.
In addition to discussion and feedback here, we welcome additional discussion feedback on the

#mmm-brand

channel in Discord as well as the

#brand-pod

channel which will launch later this week.
Defining our Brand Personality
To give added color to our Brand Vision, Mission and Values, and to further aid decisions around visual and verbal expressions, our next step is to define Brand Personality Guardrails.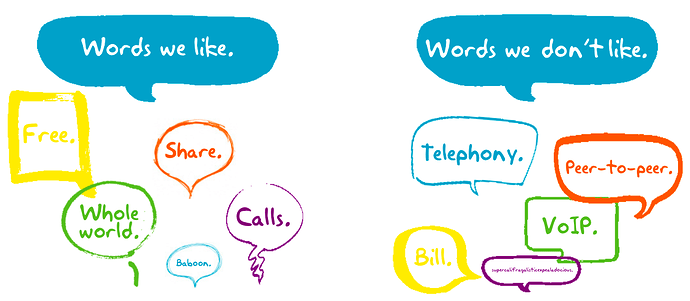 These give a scale of where we want to play and where we don't want to play, how far to push something or where to not fall too far over.
One thing that's important to note is that these are our overarching Brand Personality Traits, and that for each protocol, program, product, etc, we may choose to lean into certain ones stronger than others. Additionally, we will be going into further detail around defining additional protocol-specific and program-specific personality traits to further inform the visual and verbal expressions of each. This will be addressed in subsequent posts in this series.
Brand Personality Guardrails:
Knowledgeable not pretentious
Relatable not casual
Dynamic not brash
Intentional not chaotic
Generous not overbearing
Open not reckless
Optimistic not naive
Delightful not silly
Defining our Brand Voice & Tone
Our Brand Personality Guardrails equally inform our Brand Voice and Tone, which help establish clarity around what we say and how we say it, empowering our Content team and contributors to write and speak about Gitcoin, our programs and protocols with confidence.
It is important to note that we celebrate the individual voices across our entire community - and that we intend to highlight those unique voices as much as possible. BUT, there are also many cases where we want to be consistent across certain areas. This particularly pertains to:
Web copy
Product copy
Certain social media platforms
Certain blog posts
Brand Voice
We are plainspoken. We understand the world our community are living in: one muddled by hyperbolic language, upsells, and over-promises. We strip all that away and value clarity above all. Because communities come to Gitcoin to fund their shared needs, we avoid distractions like fluffy metaphors and cheap plays to emotion.
We are genuine. We understand what it takes to build a Web3 community because we have done and are doing so. That means we relate to the challenges and passions faced by budding collectives and speak to them in a familiar, warm, and accessible way.
We are translators. Only experts can make what's difficult look easy, and it's our job to demystify Web3-speak and actually educate.
Our humor is dry. Our sense of humor is straight-faced, subtle, and a touch eccentric. We're weird but not inappropriate, smart but not snobbish. We prefer winking to shouting. We're never condescending or exclusive—we always bring our frens in on the joke.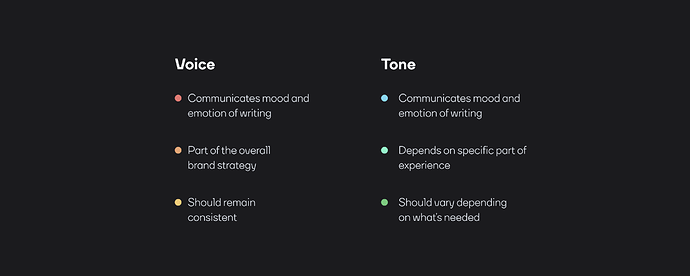 Brand Tone
Our tone is usually informal, but it's always more important to be clear than entertaining. When you're writing, consider the reader's state of mind. Are they relieved to be finished with a campaign? Are they confused and seeking our help on Twitter? Once you have an idea of their emotional state, you can adjust your tone accordingly.
We can get more casual, more gregarious, and more serious depending on topic and audience. Examples will become clear as we continue to refine program and protocol copy, which will be shared in forthcoming posts.
Content Style Guide
The working version of the Content Style Guide can be found here
Looking for additional context? Here's a quick reminder of how we got here and our objectives of this work
After months of foundational work that included reviewing past iterations of our mission and vision, speaking with different community members and thought leaders, surveying stakeholder audiences completed, and coming back together to synthesize, we started to distill key pieces of our Brand Strategy (as a reminder, you can learn more about Brand and Brand Strategy in the last governance post in this series, here.)
The Brand Strategy is not meant to be overly prescriptive. Rather, it aims to offer a framework as well as a set of tools that should give contributors and the community a clear sense of direction. It also helps to inform design development and decisions.
Our intent is to develop a Brand Strategy that builds upon our existing Brand Purpose, creating a cohesive Brand Narrative - giving us more clarity around key strategic elements and considerations that can inform the evolution of our visual identity.
In its entirety, the Brand Strategy will define vision, mission, core principles, and strategic approaches for the foreseeable future (until another revision is deemed necessary by the community). The aim is to align the DAO around a set of common values and objectives so we can collectively do a better job in allocating resources, setting priorities, executing, and evolving towards a shared "North Star."
To better understand how we reached the below, and to understand it more comprehensively, visit our Brand Evolution Board as well as the original Brand Attributes Workshop, which kicked off this work. We've referenced our community's past work - including the Other Internet work and the Mission and Vision work
Share your feedback!
We welcome all feedback and questions at this stage and look forward to continuing to drive this conversation in public.