Back when GitcoinDAO launched, the governance token distribution experience was called "Quadratic Lands."
We could have dryly named today's launch "Governance Token Distribution Center", but we didn't. Quadratic Lands

was conceived as a meme for a place where community goods are well funded with non-coercive market-based mechanisms + digital democracy reigns.
I wanted to let everyone know that SuperModular, which still maintains https://store.gitcoin.co/, dropped a new item on the store today - the Quadratic Lands Treasure Map Infographic.
Here it is.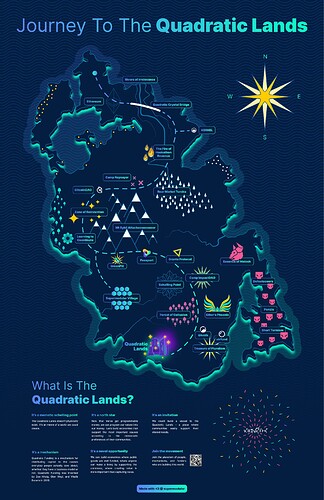 This treasure map is meant to be a celebration of the journey that Gitcoin has been on from 2017-2022.
You can get a physical print or high res copy of the infographic here. Or browse all items on the store at https://store.gitcoin.co/.