gm Gitcoin!
My name is Joel and I'm a governance analyst at Messari. We're happy to announce that we recently upgraded our DAO profiles on Governor!
Aside from the coverage of proposals (for free users), we now provide rich on-chain and off-chain analytics for Gitcoin for Pro & Enterprise users.
This includes:
Delegate metrics: voting power breakdown, their voting power growth over time, and recent voting activity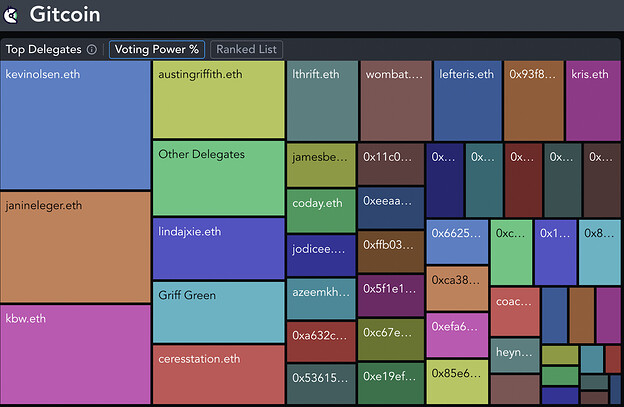 DAO community engagement metrics: lifetime voters and average voter participation rate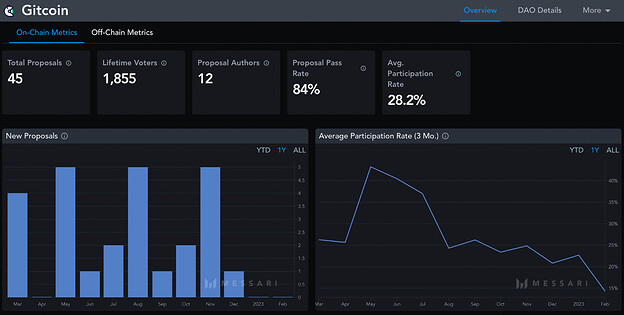 Proposal metrics: lifetime author counts, counts of proposals in a given timeframe as well as average proposal pass rate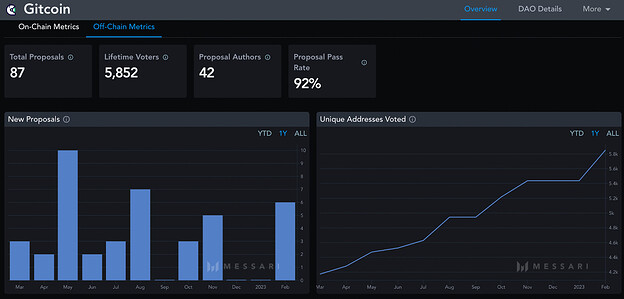 Any feedback is welcomed and we would be happy to chat about other services we can provide (ex: quarterly reports, governance analysis and overview).
Hoping the community finds these metrics valuable