I think that the idea of an Impact Certificate is really powerful.
If ImpactDAOs were able to issue highly legitimate Impact Certificates, then we'd have a verifiable on-chain resource for validating who has created Impact.
Some hypothetical examples:
40k Tons Carbon Removed from Atmosphere Impact Certificate; Signed by Gitcoin Governance
15k Citizens Removed from Poverty Impact Certificate; Signed by CaliforniaDAO
If someone reads an Impact Certificate claiming X impact, they could be reasonably sure that that claim was actually physically legitimate if there was an attestation of it coming a knowledgeable and credibly neutral source (say, perhaps Gitcoin governance).
This idea could get really powerful if we were able to create buy pressure for Impact Certificates. One could imagine a world in which crypto-wealthy philanthropists buy Impact Certificate NFTs to flex how much they've done to support their favorite charitable causes or public goods.

If ImpactDAOs prove they are able to create a good amount of income at their later stages, then ImpactDAOs become investable at their early stages, as investors seeking a return discover ImpactDAOs. Over time, as this cycle matures & grows, the capitalist flywheel that traditionally invests in traditional for-profit ventures would start to turn for the public good.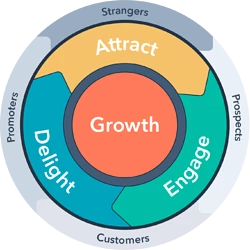 One powerful Impact Certificate integration could be Grants 2.0. I hope that one day you can browse by Gitcoin Grants that had been issued the most Impact Certificates. Having knowledge of which projects have created Impact could be a valuable new source of data for crowdfunders who are trying to make good decisions about what to fund.
Is anyone working on something like this or interested in starting to? If so, I would like to talk to you. Please (1) join this telegram (2) post a proposal below in 500 words or less that articulates how you would attack this problem and what would have to be true for it to happen (hint: please ask for funding, I want to fund good proposals!).
Attributes of a good proposal:
Leverages open standards (DIDs, VCs, NFTs) to create Impact Certificates
Uses governance to create credible neutrality of Impact Certificates
Enables the creation of a liquid market with buy pressure for Impact Certificates.
Being built by a credible team with experience building product.
Integrates with Gitcoin Grants 2.0 Project Registry and/or Proof of Impact (optional)
I have budget to fund as many promising proposals as I receive, and will decide how to spend that budget on a case by case basis.