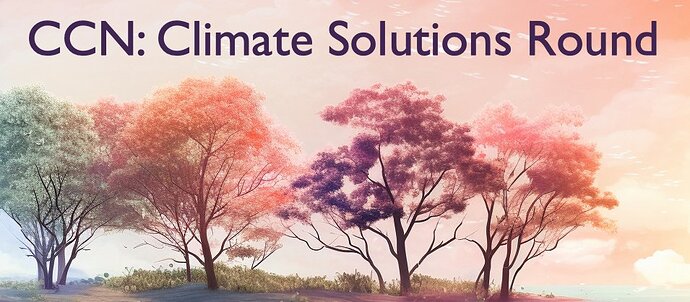 The Climate Coordination Network is proud to announce the Climate Solutions grant round. Climate action is the ultimate public good because climate change increasingly affects all of humanity. This is a Climate Emergency. The devastating effects of Global Warming can already be seen worldwide. We are committed to funding solutions to the problem.This round is for projects primarily focused on climate solutions. The grants should explicitly outline how this project will help reduce GHGs or is an important core infrastructure for web3 climate solutions.
Round Eligibility can be found here: Climate Solutions Round Eligibility
Application Dates:
Applications are open now. Applications submitted by 11/8/23 are guaranteed to be reviewed before the round. For priority review, we encourage projects to mint a Hypercert representing their project's positive impact on battling Climate Change. Reach out to us on Twitter if you need support minting your Hypercert.
Matching amount:
The round is run on the Optimism Network
150,000 DAI with an 8% matching cap
Opt-in round for an additional 150,000 DAI from Shell with an 8% matching cap. You can opt-in or opt-out when you apply to the round.
For updates: